Engaging talent.
VideoMyJob Android, iOS and web apps enable recruitment agencies and in-house recruitment teams to create, edit and share video job ads in minutes.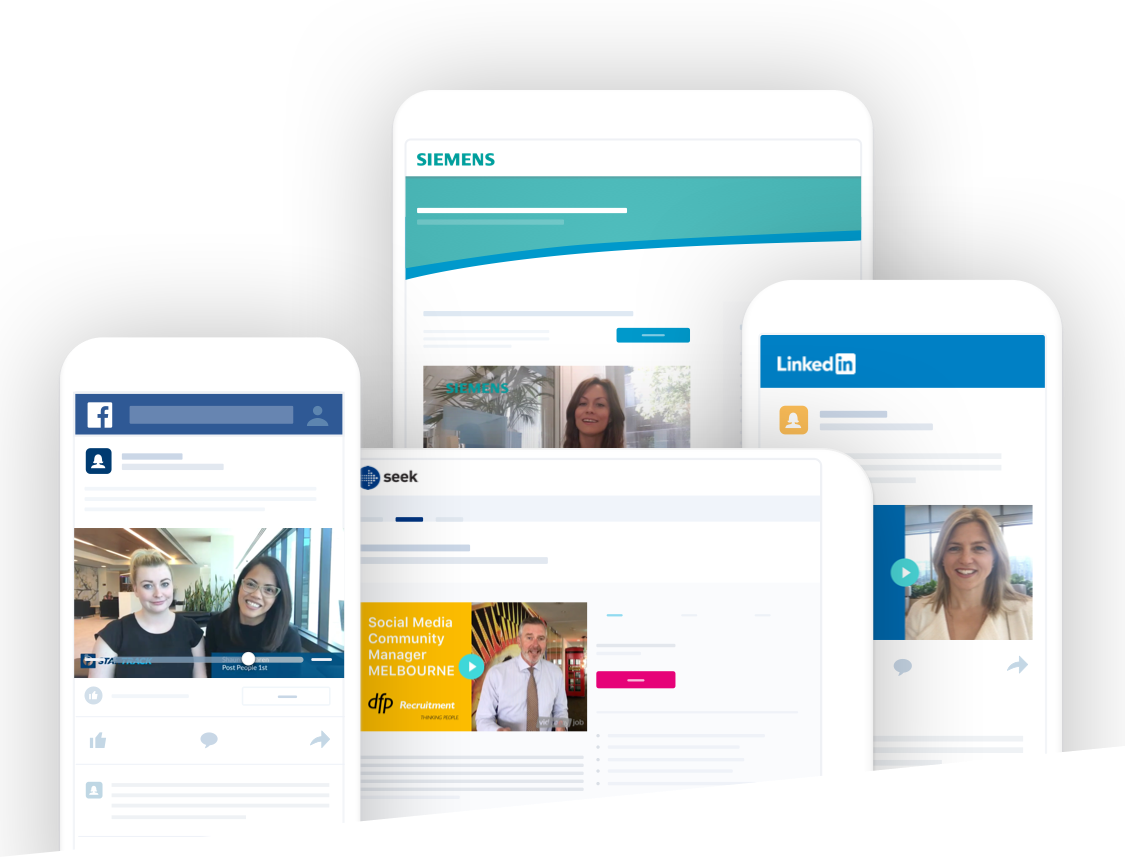 Bringing Talent Acquisition
Into The Digital Age.
VideoMyJob builds the most powerful tools in recruitment to help organizations easily add video job ads to their recruitment process.
Whether you're looking to improve the perforamance of drab text ads on job boards, advertise to talent on social platforms, or showcase your employer brand to top talent, VideoMyJob's meticulously designed products can help you better engage both active and passive talent.
---
Discover how companies are using VideoMyJob
Why Video job Advertising?
We believe that recruiting top talent is about making connections. Video job advertising gives organization a chance to use creative recruitment strategies that drive better engagement with job seekers. When it comes to better employment branding and increasing the reach of your talent acqusition team, video speaks louder than text.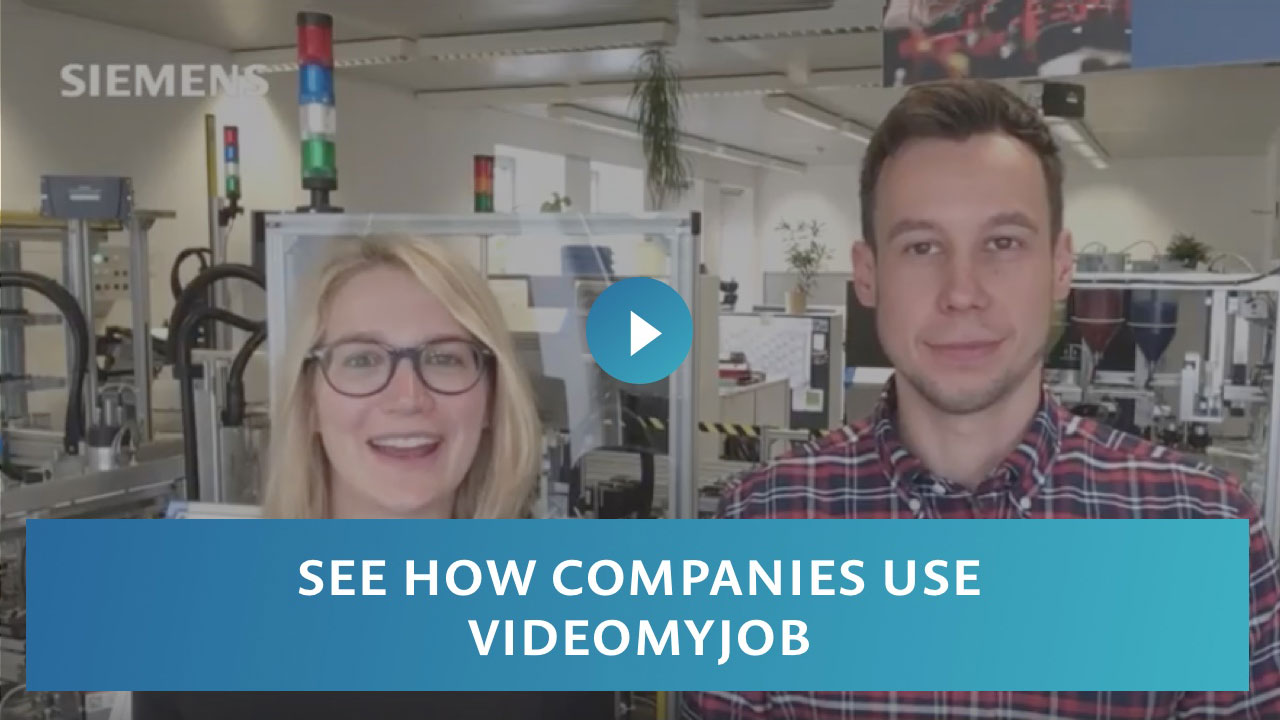 "I couldn't believe how good the app is! Every good hiring manager or people leader should be using VideoMyJob as the benchmark of representing themselves and their team"
- PAUL RYBICKI, HEAD OF TV AND CONTENT, OPTUS
VideoMyJob is great way to enable people to engage with us and our brand.
It gives us an easy and direct way to push out good content and engage candidates and is also helping us create talent pools as quality candidates are reaching out even when the role is not quite right for them.
- TOM SWEENY, FOUNDER & MANAGING DIRECTOR, CREW CONSULTING
The number of views we got with VideoMyJob is extraordinarily powerful.
We hired 2 people from that video and we now appear in the top 3 google results for the search term 'frustrated accountant'. That's great for building awareness of our brand online. Not to mention, clients like the videos. They like that video is part of the activity and know we're taking action, not just running a typical ad.
- MARK SMITH, MANAGING DIRECTOR, PEOPLE2PEOPLE
FITS WITHIN YOUR WORKFLOW
Use videos to customise the experience for your candidates from start to finish — and our cross platform products integrate with company career sites, Applicant Tracking Systems (ATS), and job search sites to make sure your video ends up everywhere the job ad does.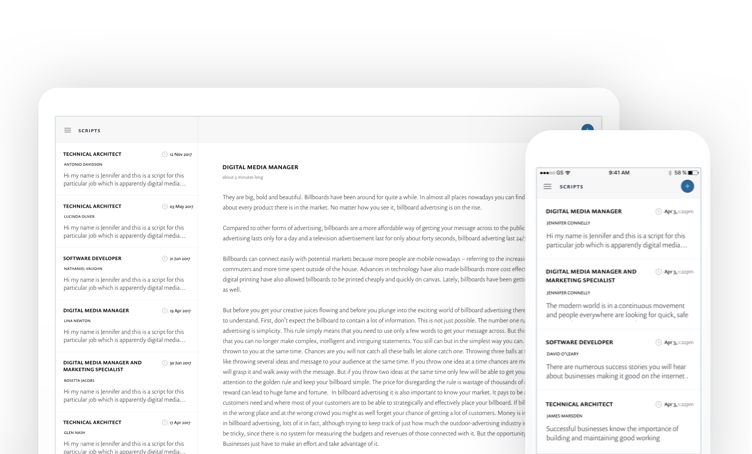 SCRIPTS TO GUIDE YOU ALONG
You can use your job description writeup and previous works to quickly create a script either on the app or the web dashboard.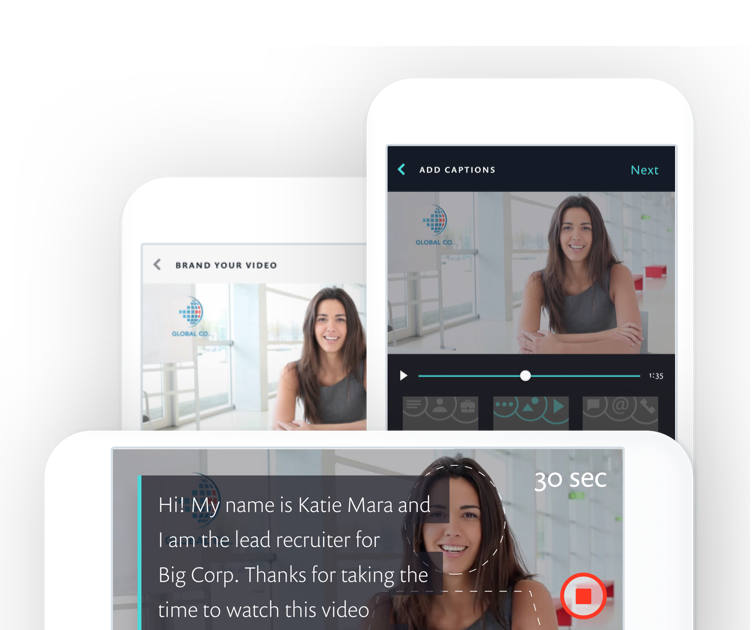 EASILY EDIT & ADD EMPLOYER BRANDING
You can load up a script and film a video. Once you're happy with it, you can also brand the video, add text captions, images or more videos.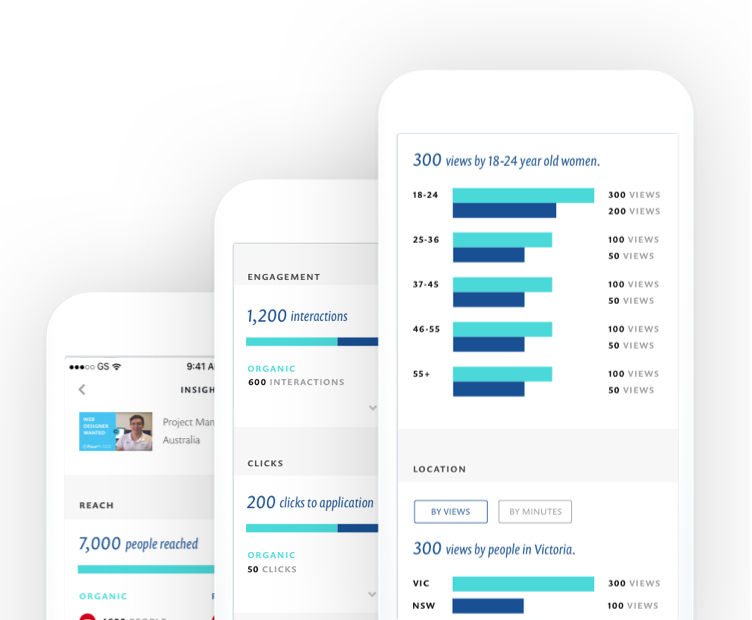 OPTIMISE TO GUIDE YOU ALONG
You can use your job description writeup and previous works to quickly create a script either on the app or the web dashboard.
KEEP YOUR RECRUITMENT PROCESS IN SYNC
Our API connects to communications platforms like Slack which can notify you about events that happen within your organization. For example, we can notify you when a new video is shared by a team member.
UNIFIED DASHBOARD
All your organization's videos will be on a shared dashboard to facilitate collaboration editing, sharing and advertising of your video camapaigns.
Build advertising campaigns using your video and text job listing to target and source passive candidates on Facebook, Twitter, Linkedin and more...
Explore how companies are adding video to their process of recruitment to improve engagement in talent recruitment.
Ready to get started?
Get in touch to schedule a demo.